BollyX is optimized for use with newer Chromecast models and some older ones as well! Here's a quick article from Google on how to get started: https://support.google.com/chromecast/answer/6006232?hl=en
If you run into any issues (in particular, on older devices) - try logging into BOD and giving this test playlist a try using your Chromecast: https://bod.bollyx.com/workouts/chromecast-test-10-min-a/ Note that a subset of our videos filmed at a higher frame rate may cause older models of Chromecast to glitch. We're working on swapping this subset of videos out with a version of the videos that's compatible with more Chromecast devices. In the meantime, here's where you can find more Chromecast-friendly playlists: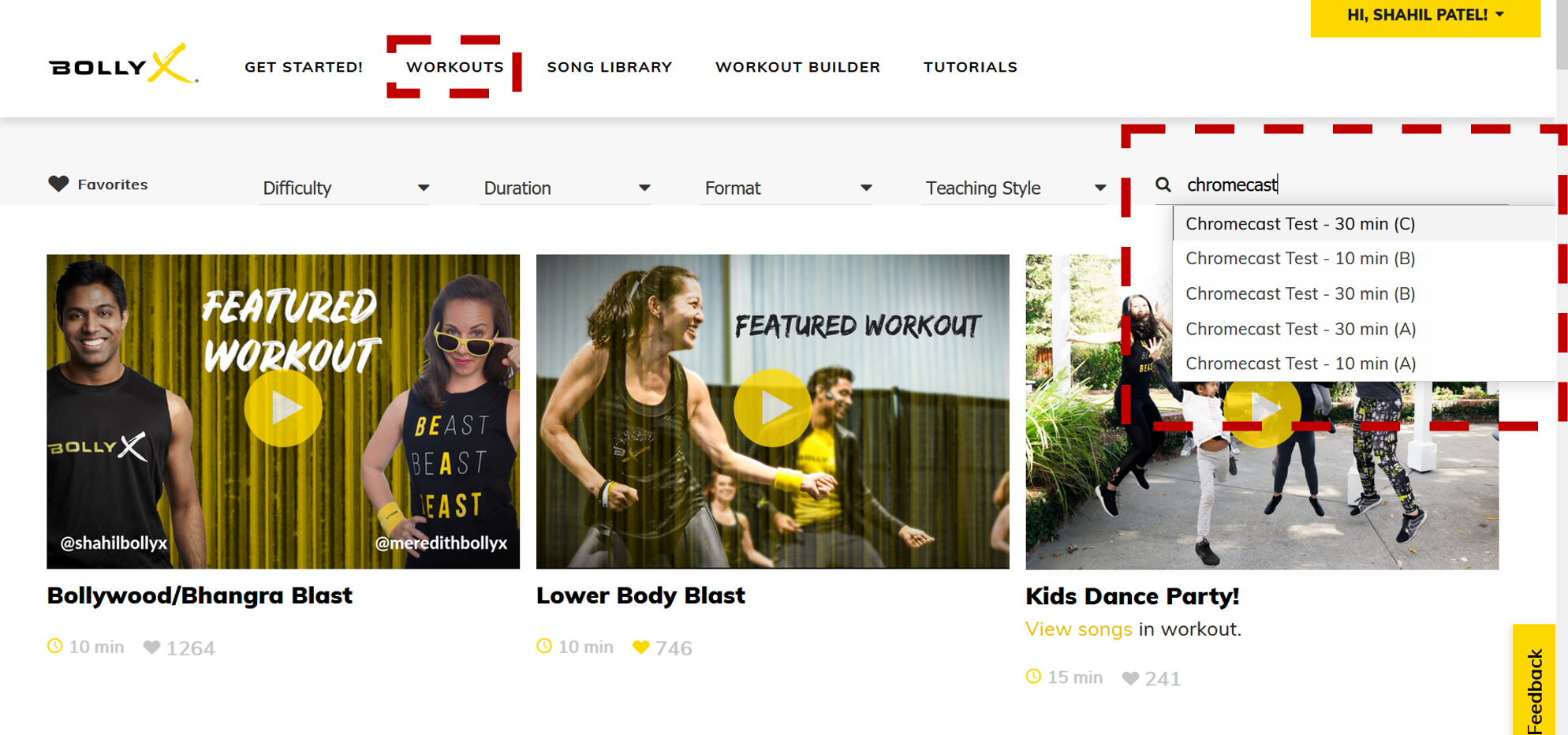 Also, you can customize your own workouts using songs that were most recently added to the song library, as all of our newer videos are being filmed to be compatible with a broader set of Chromecast models! Pretty much any of the songs on the first 5-10 pages should solve that streaming glitch you're experiencing. Here's where to look:
Also - please be sure you're using 'cast tab' or casting using the icon in the video (instead of casting the entire screen, which is more resource-intensive).
Is the video not working? Click here to view it in another tab.
Prefer to read? Here's the recap:
Play any workout video
Click the "cast" icon
Choose your device
Pro tip: You may experience a lag on the audio with Chromecast depending on your internet speed and connectivity (as your computer now has to transmit a signal wirelessly through the Chromecast device, instead of through a hard HDMI cable or using a Smart TV web browser). If lag occur, consider these other ways of connecting BOD to the big screen.
For any chromecast specific issues, you can also refer to these links for more instructions on how to setup and use your Chromecast device: